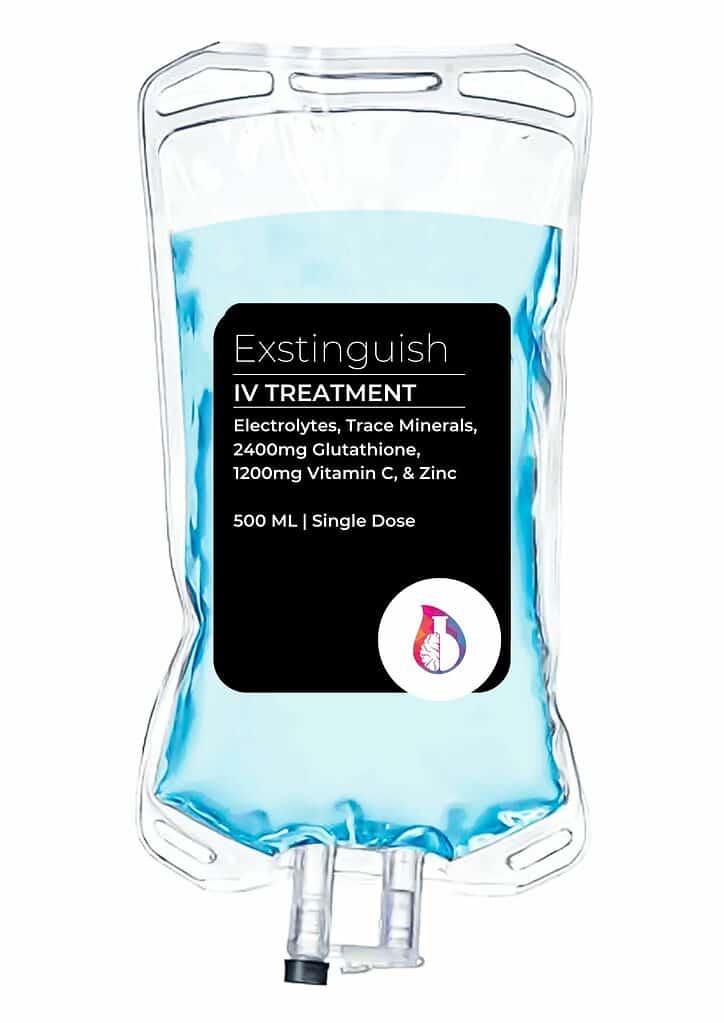 Extinguish | IV Treatment
At Home Inflammation Remover IV Treatment
This at-home high-powered inflammation remover IV treatment includes a blend of IV electrolyte fluids, vitamins, and antioxidants that can help cleanse your body and supercharge your immune system to fight off illness. Packed with high doses of glutathione, vitamin C, and zinc.
Benefits include:
Improved recovery time
Powerful anti-inflammatory effects
Immune system enhancement
How Does It Work?
Leverage your at-home metabolism IV treatment in the most optimal way possible. 
We offer multiple solutions including WISE, online CC acceptance, crypto, and local bank transfer.  

Small processing fees apply for non-wise payments.
We come to you.  House call fees are included in the price.
No.  However, depending on your condition follow-ups might be suggested.  However, these recommendations are based on the discrepancy of the doctor in charge and are not mandatory.
Additional Comprehensive At-Home IV Treatments Offered
DripDok offers multiple at-home IV treatments that are pre-formulated by our world-class doctors and PhDs. 
Affordable IV Infusions Therapies We Offer
DripDok infusions and hydration offers a variety of at-home services, please see below:
Advanced, Highly Concentrated IV Infusions & Therapies
Level Up With DripDok