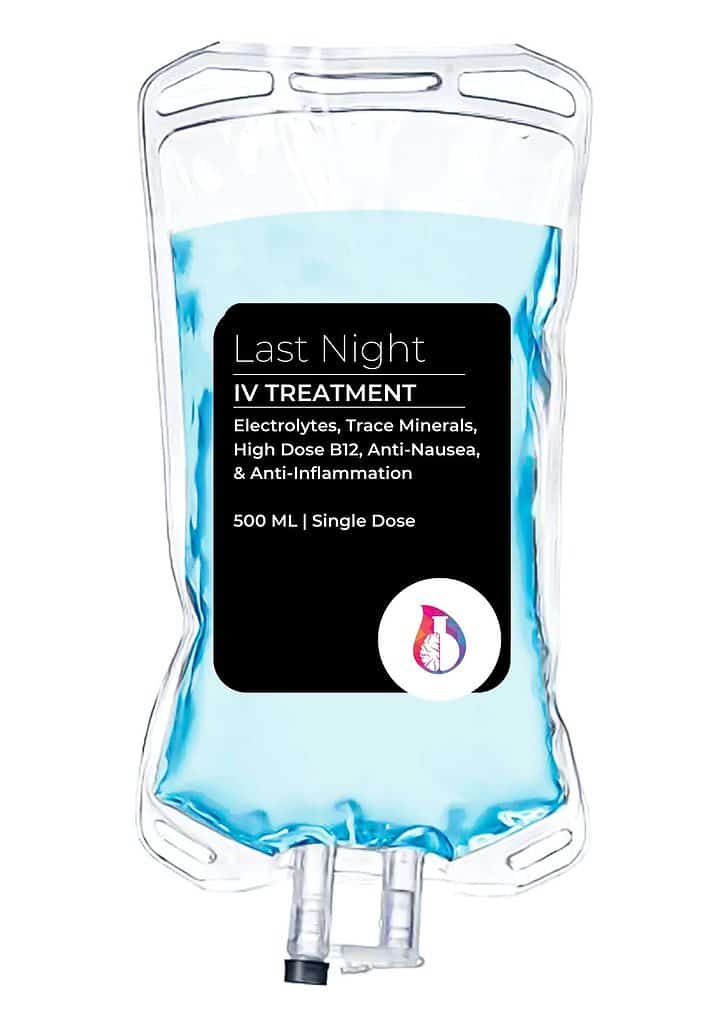 Last Night | Hangover IV Treatment
Let's forget last night ever happened.  This at-home high-powered hangover IV treatment cure includes a combination of IV fluids, electrolytes, vitamins, and anti-nausea medications to detoxify your body and help you crush your hangover symptoms instantly.
Benefits include:
Rapid Headache Relief
Rapid Nausea Relief
Restore and rehydrate 
Flush out toxins 
How Does It Work?
Leverage your at-home hangover IV treatment in the most optimal way possible. 
We offer multiple solutions including WISE, online CC acceptance, crypto, and local bank transfer.  

Small processing fees apply for non-wise payments.
We come to you.  House call fees are included in the price.
No.  However, depending on your condition the lead doctor may suggest ongoing treatments that are case specific.
There are

three key steps

to getting over a hangover.
Like you don't know already.
Rehydrating yourself with fluids is the most important step in recuperation.
Detoxifying your system clears away toxins caused by drinking alcohol.
Restoring vitamins that you might have lost while getting drunk can alleviate some of your symptoms after consuming large amounts.
Professionals Book It In Advance
DripDoks at-home Hangover IV Treatment will hydrate, detoxify, and restore your vitamins all at once - giving you instant relief from one of life's worst mornings after a night of too many drinks. Our formula includes anti-nausea and anti-inflammatory medications for when nausea or inflammation sets in, bringing everything back up to zero so you're back on track again in no time at all.
Additional Comprehensive At-Home IV Treatments Offered
DripDok offers multiple at-home IV treatments that are pre-formulated by our world-class doctors and PhDs. 
Affordable IV Infusions Therapies We Offer
DripDok infusions and hydration offers a variety of at-home services, please see below:
Advanced, Highly Concentrated IV Infusions & Therapies
Level Up With DripDok