Learn More About DripDok
Since 2017, DripDok started from not only a strong academic background but from personal injuries and self-experience.  With over, 3 years of clinical trials, advisory from Harvard, Duke, Johns Hopkins, Standford, and Purdue - we are leagues ahead in terms of safety, outcomes and reliability.
About DripDok Vision & Mission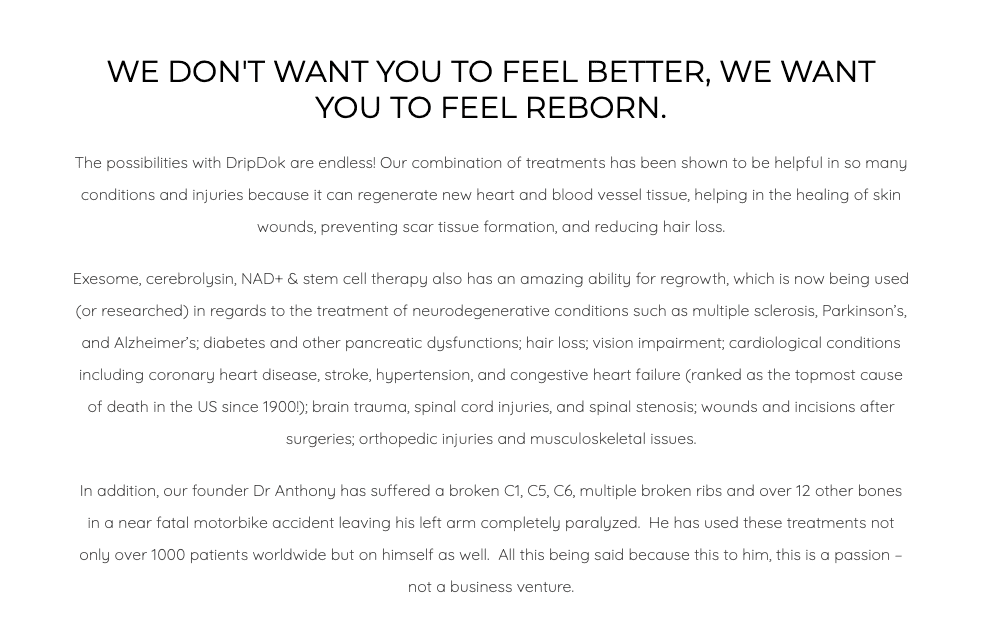 About DripDok Stats
Statistics about DripDok.  Direct doctor support is questions answered by our lead physician on a weekly basis.  All DripDok patients have unlimited messaging regarding treatment, ideas, questions, and more - for no additional charge.  
While we can't list out all the people we have worked with due to NDA's and HIPAA compliance - visit us at www.instagram.com/dripdok to get an idea of the caliber of patients that entrust their longevity to us.
US Physician Founded With VIP Nursing Staff
Unlike the majority of local IV infusion centers - DripDok takes pride in not being a "pop and hop" IV center.  Meaning that everyone is treated like an individual with our US doctor spending quality time with you prior to treatment to not only individualize your plan but to ensure the safety and efficacy of the said plan.  If we can not help, we will inform you and ensure we are able to refer you to the right primary healthcare provider.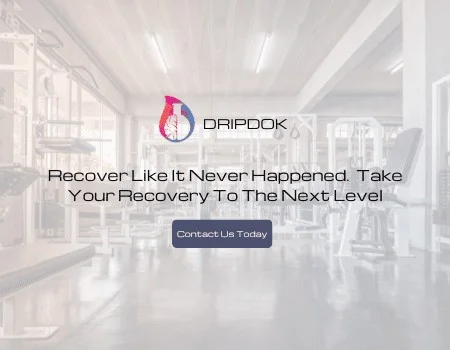 Brain Fog, Cognitive Decline, Sleep Or Libido Issues?
Let Us Help
Just make an appointment & you are done.