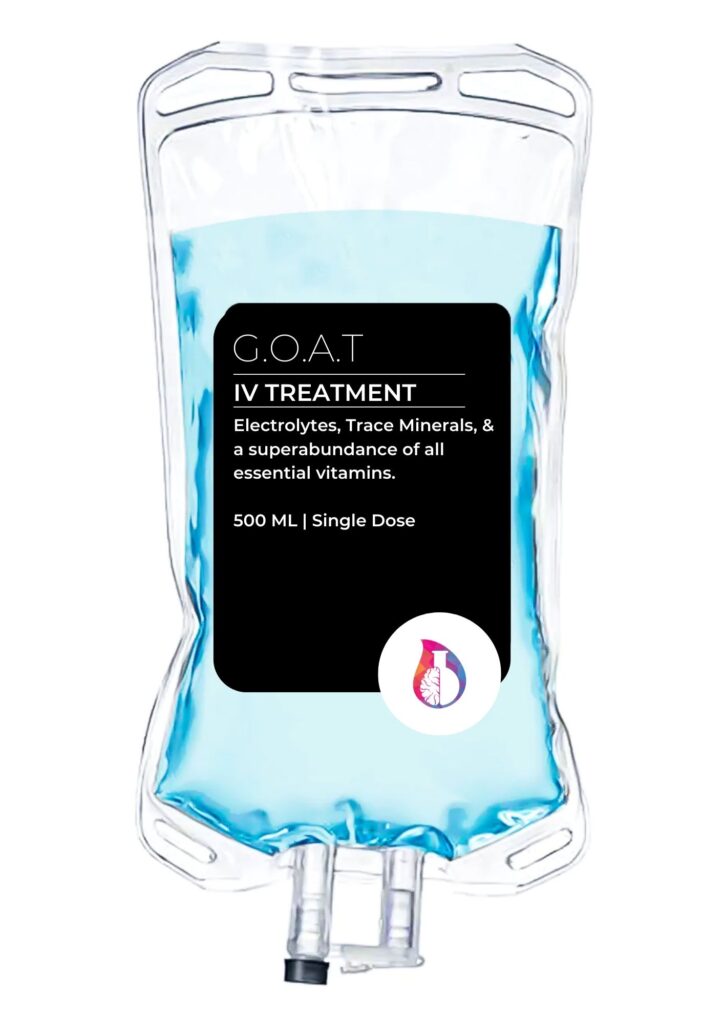 The G.O.A.T | Comprehensive Affordable IV Treatment
This highly affordable IV treatment is a  combination of IV fluids including a full spectrum of vitamins and minerals including cyanocobalamin, folic acid, cholecalciferol, ascorbic acid, pyridoxine, nicotinamide, biotin, riboflavin, cocarboxylase, tetrahydrate, dexpanthenol, retinol palmitate, and dl-alpha-tocopherol.
Therefore, based on price plus bang for the buck – it is literally the greatest of all time.
Benefits include:
Comprehensive vitamin replenishment
Boost Energy
Improve Mental Clarity
Fortify Immunity
Amp Up Overall Wellness
How Does It Work?
Leverage your at-home comprehensive affordable IV treatment in the most optimal way possible. 
We offer multiple solutions including WISE, online CC acceptance, crypto, and local bank transfer.  

Small processing fees apply for non-wise payments.
We come to you.  House call fees are included in the price.
No.  However, depending on your condition the lead doctor may suggest ongoing treatments that are case specific.
Additional Comprehensive & Affordable At-Home IV Treatments Offered
DripDok offers multiple at-home affordable IV treatments that are pre-formulated by our world-class doctors and PhDs. 
Affordable IV Infusions Therapies We Offer
DripDok infusions and hydration offers a variety of at-home services, please see below:
Advanced, Highly Concentrated IV Infusions & Therapies
Level Up With DripDok