CEREBROLYSIN®
Infusion & IV Therapy
Increase your Brain-Derived Neurotrophic Factor by as much as 600%. A new way to combat stroke, dementia and other cognitive issues.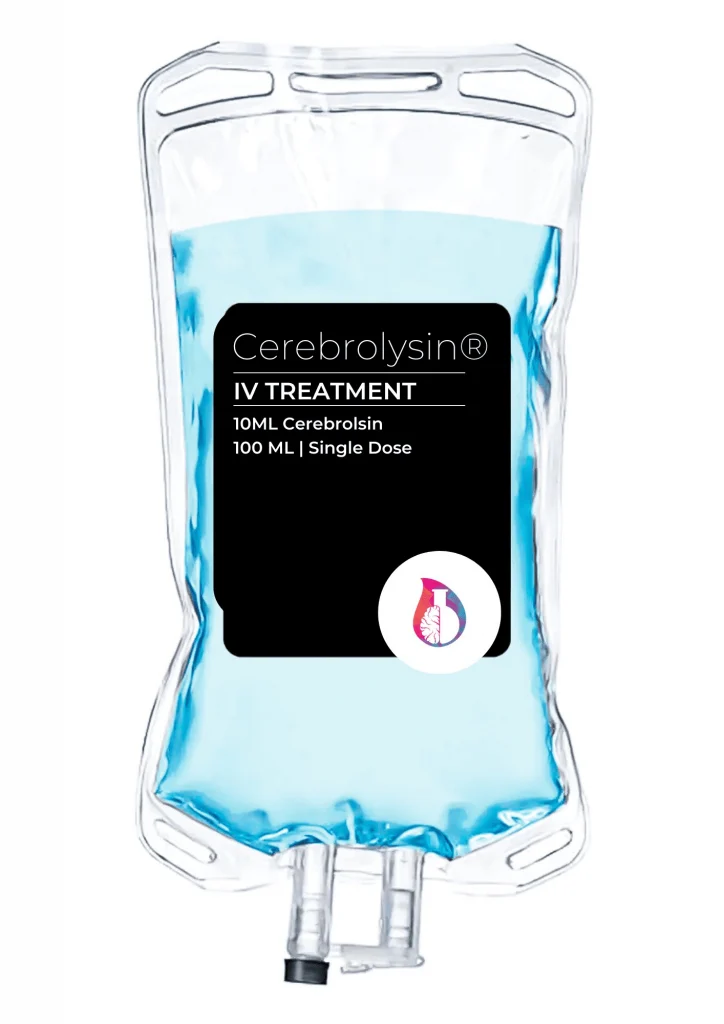 Cerebrolysin® Stimulates Neuroplasticity
One of the most important properties of Cerebrolysin® is the initiation and promotion of neuroplasticity, with its sprouting and synaptogenesis! Cerebrolysin® itself has neurotrophic factor-like properties.
It stimulates neurons and glial cells to produce neurotrophic factors like BDNF. These neurotrophic factors activate the outgrowth of axons and dendrites and trigger the formation of new synapses (neuroplasticity).
Cerebrolysin® Pricing
Cerebrolysin protects neurons and cortex from damage, reduced inflammation, promoted the formation of new neural connections (synapses), lessened cognitive impairment, and reduced the plaques and tangles common in Alzheimer's patients.
When a brain injury occurs, Cerebrolysin®, a parenteral biological drug consisting of peptides and amino acids, is given to the patient by infusion. In this way, Cerebrolysin® reaches its place of action, the targeted tissue in the brain, directly and in full concentration.
Typical costs in hospitals abroad start at $7000 EUR.  So we consider DripDok's pricing very competitive.