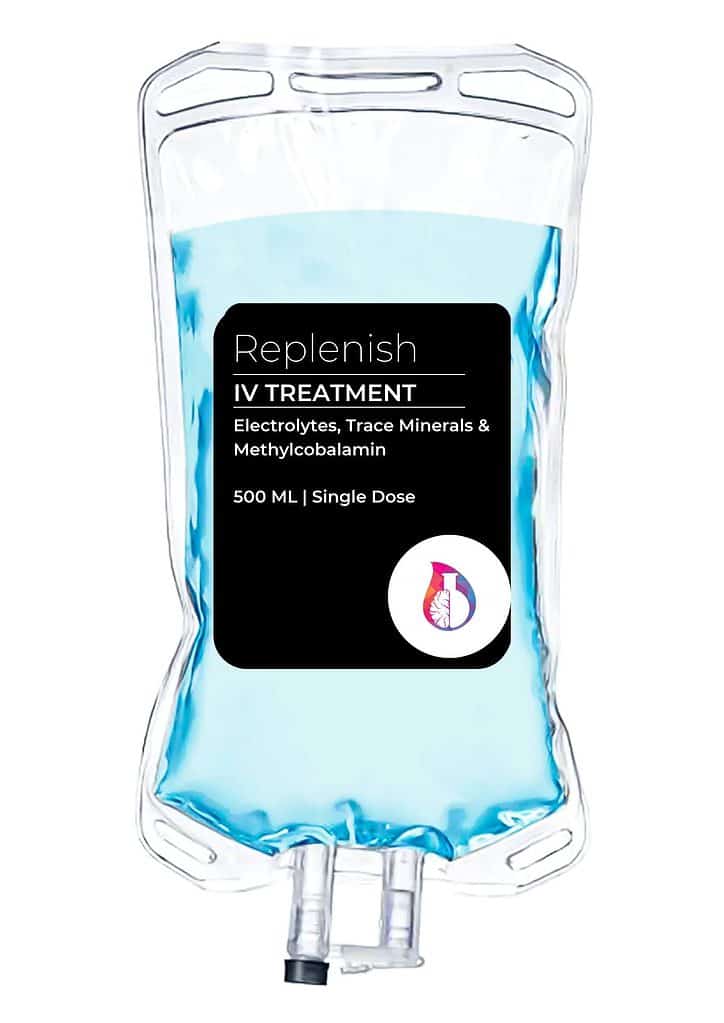 Renew and refresh your body's natural balance.  This at home dehydration IV treatment will instantly replenish your body with what it needs.
Includes a blend of IV fluids and electrolytes formulated for quick hydration, leaving you feeling revitalized and refreshed.
Benefits include:
Exposure to hot environments for extended times
Chronic fatigue
Loss of fluids due to excessive sweating
Post-illness-causing diarrhea or vomiting
HITT training, CrossFit, or endurance training
How Does It Work?
Leverage your at home dehydration IV treatment in the most optimal way possible. 
We offer multiple solutions including WISE, online CC acceptance, crypto, and local bank transfer.  

Small processing fees apply for non-wise payments.
Typically no.  However, in some rare cases, it may required a follow-up.
As with anything in the body, yes it does.  Like hormones, as you age, their is a natural decline.  The same goes with NAD+.  

NAD+ recycles itself every 14 days.  We offer highly discounted maintenance plans for those undergoing treatment and also provide self-supplementation support for those on a budget to ensure the gain you get - you keep.
Additional Comprehensive At-Home IV Treatments Offered
DripDok offers multiple at-home IV treatments that are pre-formulated by our world-class doctors and PhDs. 
Affordable IV Infusions Therapies We Offer
DripDok infusions and hydration offers a variety of at-home services, please see below:
Advanced, Highly Concentrated IV Infusions & Therapies
Level Up With DripDok